Overview
2020 Fall
Ever take hours, days, or even weeks to decide what to eat with your friends or significant other? No more back and forth texting or indecisiveness — What2Yum can help you and your friends make a decision within minutes.
What2Yum allows you to swipe yes or no on a set of restaurant cards. You can send a link to your group chat. After your friends finish swiping. We will combine your preferences with your friends to help you guys make the final decision.
Try it now!
To download the full app Apple App Store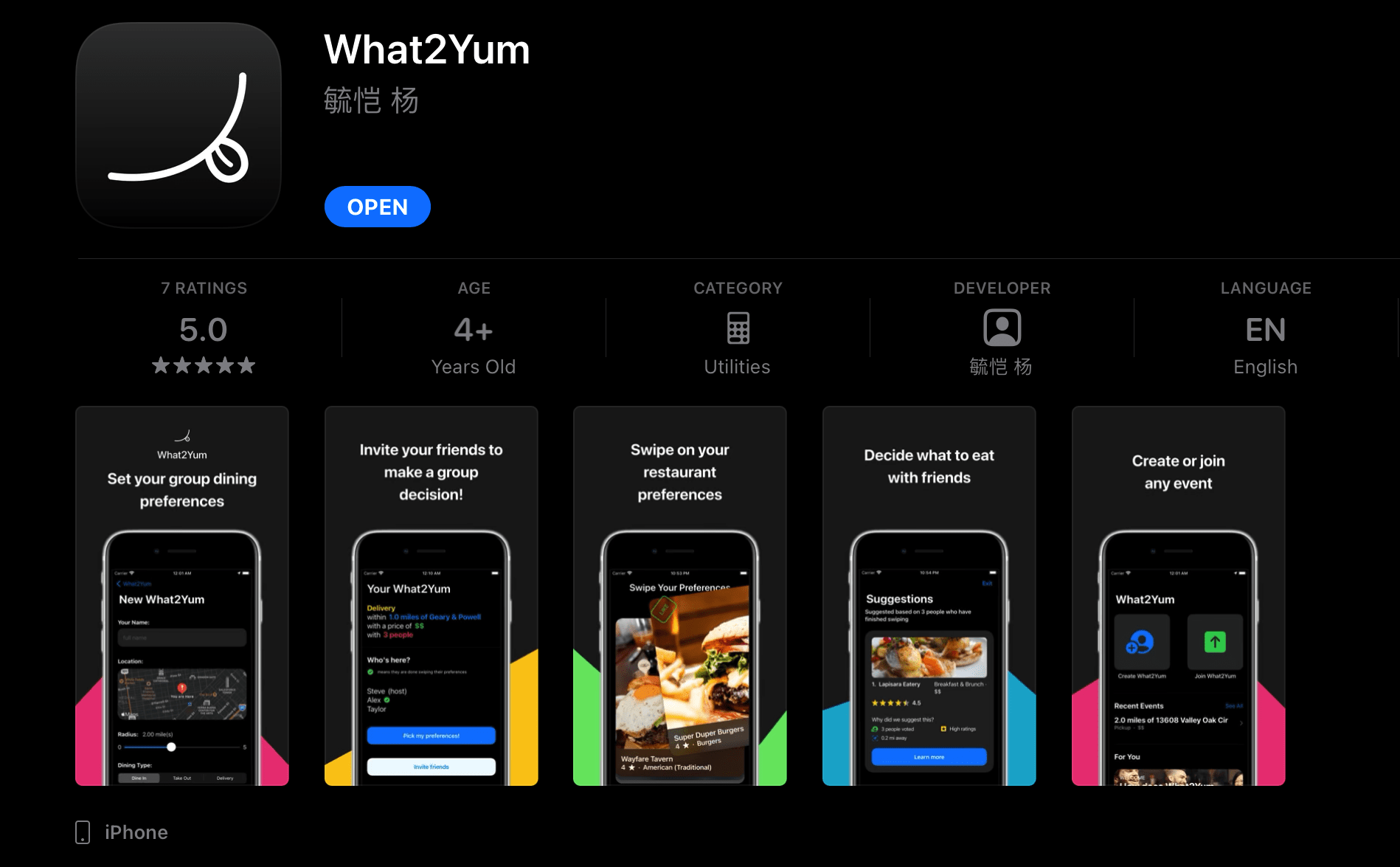 Available on App Store
Developers Notes
This app is developed by Eileen Chen, Kevin Wang, and Sebastian Yang. We used SwiftUI for frontend and Google Firebase for backend.
In this project, we went through 7 iterations and we did detailed documentation.